Novels have long been treated as the ultimate, most legitimate story form for fiction writers. Novels are still the dominant story form, but with the changes in reading tech other forms are gaining popularity.
Transformation in technology over the past 20 years have created an entirely different landscape for creators of written entertainment. Readers now consume short stories on their cell phones while sitting in waiting rooms, children play with interactive stories on computer tablets, episodic serial fiction is making a comeback and novellas are just the right length for a lazy afternoon of reading.
Shorter fits the modern lifestyle
I enjoy reading, but my life is so packed with projects and family activities that it's difficult to get through an entire novel. It can take a month for a single book. Still, reading short stories doesn't bring the same experience as a longer work. A novella is the perfect compromise: long enough to immerse me in the story, but short enough to read in an evening or over the course of a couple of days.
Not only that, but as a reader I find the wait between novels to be problematic. If an author puts out a book every year or two, I often forget the story arc between one book and the next. That's why I try to wait until a book series is finished before starting on the first novel in the series.
Satisfy your fans and don't let them forget you!
Just think about it. Sometimes a year or two feels like a really long time to wait to see something new from an author you really love. One of my recent #specfic author discoveries, Stant Litore, has been putting out shorter works in between book releases, and this totally satisfies that itch to read another Stant story. If you have a fan base, or if you're trying to build one, this is an effective way to stay fresh in your readers' minds.
Is It Time for YOU to Write a Novella?
Do you have a novel in the works that won't be published for at least another 6 months?
Was your last novel published more than 2 months ago?
Do you have a story idea which isn't necessarily suited for a full novel?
Do you think you can write a quality 20,000-word story more quickly than you'll write your next novel?
Do you have a month or two available to devote to a novella?
If your answer is "yes" to any of the above, go for it. Give yourself a month to draft it, a month to polish it, and put your novella out into the world. If you have a novel you're working on, make the novella do double duty (if possible) and use it to flesh out your characters or story world.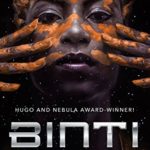 Want to read a novella to see what they're like? My latest favorite is
Binti by Nnedi Okorafor
Novella Advice From Around the Web: My 10 Best Links
Ready to try writing a novella? These authors (from various genres) share their insights. You'll see similar advice from each, but I find it helpful to read at least 4-5 articles from different perspectives to glean what fits my own style.
Got a #SpecFic Novella and Wondering What to Do With It?
If you've written a speculative fiction novella, here are some awards to target: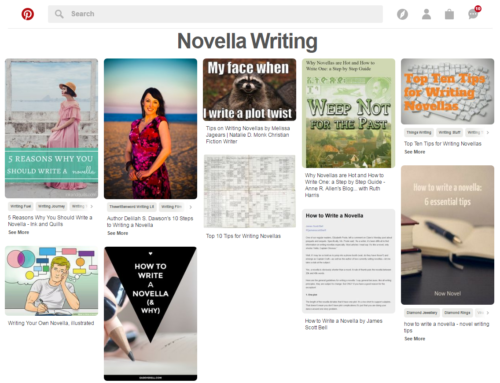 If you have a Pinterest account, follow my Novella Writing board!
Now Go Write!