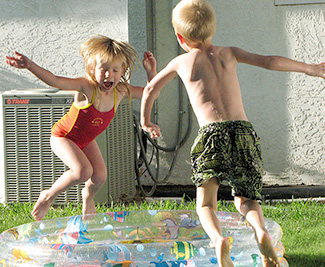 While it's true that I've always dreamed of "being my own boss", the primary motivator for quitting the corporate world was my kids. I decided long, long ago that I wanted to be at home to raise my children. We've been blessed that my husband's job provides this opportunity, though it wasn't without some sacrifice!
Once they arrived, I came home full-time and it has been great. Between homeschooling and my indie publishing pursuits, there's never a dull moment.
P.S. They're older now than they look in the picture, but it's a representative shot, okay?