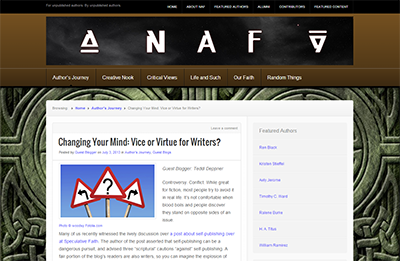 What fun! As a part of my decision to transition into the life of a writer, I have started interacting more with other writers online. There's a great group of writers hanging out at the New Authors Fellowship site, sharing the journey to publication.
Today they published my guest post Changing Your Mind: Vice
or Virtue for Writers?
Check it out and drop off a comment!