I'm doing NaNoWriMo again this year. It's a fun writing challenge — 50,000 words in a month. I think last year I only wrote about 1,500 words, and I'm not sure there was anything worth counting the year or two before that.
But this time, I've been writing about 2,000 words a day. Once I started writing, that is. Despite good intentions, I did not use October to prep for this writing marathon. Thus, I spent the first 8 days or so finishing up my character designs and plotting. So my 2,000 words a day only started about 5 days ago.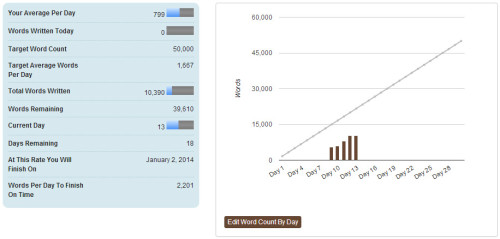 Still, there's a rush with breaking 10,000 words!
Do You Write? What Are You Writing Right Now?
Drop a comment and share your projects with me!