A guest post from J. R. Blansett, editor and story collaborator extraordinaire.
---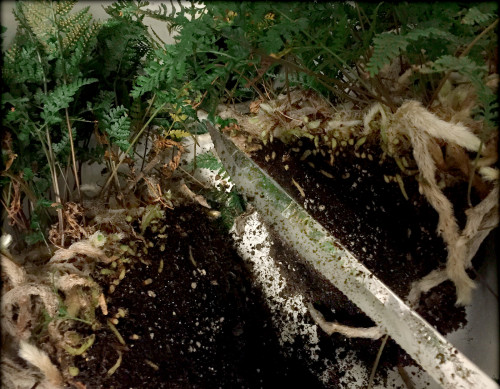 I got all active the day before yesterday and tackled my plants. With a knife. For real.
Whacked some in half, whacked off the bottom third, ripped chunks of plants apart, then re-potted the little guys. They look good now.
It's been said before, many times, many ways
S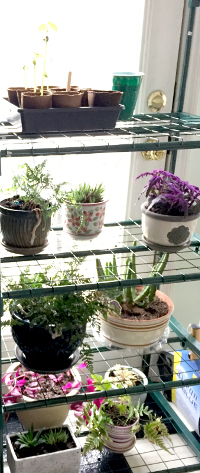 ometimes things are repeated and become cliche because they're common experience. Because they're true. "Short-term pain leading to long-term gain" is a concept true of many disciplines. Strength-training. Martial arts. Life-saving surgery. Garden plants.
It looks like it would hurt.
We put down roots, develop connections, grow, fill our pots and look good.  God comes along with a knife and cuts us up, cuts our connections, rips away our old dirt.
It hurts. But we can't keep growing in that small pot. There's no room. We'll  fail and stop thriving eventually. Plants don't understand that, of course. Sometimes we don't either, in the moment.
But you need new dirt, re-potting or transplanting, to be that centerpiece fern or that stately ficus. You'll be leggy and spindly unless someone cuts your trunk and forces you to branch out around the stump.
It doesn't occur to us, while we're weeping sap, that God is sitting back and saying, "This is gonna look GREAT!" And even if someone happens to point it out as a possibility, we don't appreciate it. But we should.
My plants are already snapping out of the shock and redirecting toward the light.
That's the trick, I guess. Redirecting toward the Light.