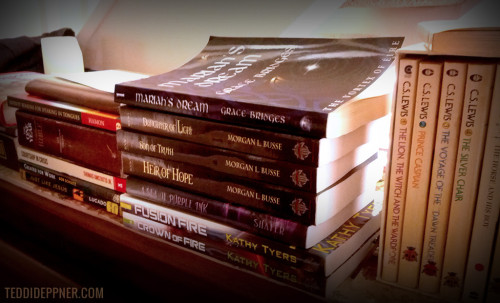 It's fun to see what our friends are reading. Despite my reluctance to do "what everyone else is doing" (somehow, I have a deep-seated desire to avoid what's popular, even when there's nothing wrong with it), here's a list of what I read last year (more or less; I don't keep close track of it). Maybe it won't seem like I'm following the trend if I do this early enough in December. Ha!
If I reviewed a book, I've included a link to my review on Goodreads.com.
Fiction
I'm sure there must be others on this list… but then again, I think this is the most I've read in a year ever since I had my oldest child!
Kid's Fiction
I often pre-read books that I think my kids might like or read aloud to them.
Non-Fiction
Planning to Read in 2016 / Currently Reading
(Links are to Amazon.com)
There are a BUNCH of others, but it's really too much to list here.