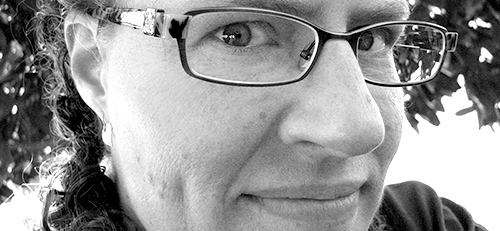 Sure, I understand. I feel the same way.
There are a million million voices talking about online marketing and web publishing and e-publishing out there.
Why listen to me?
Street Creds
I've been online for a long time. Had email back in the early '90s.
Made my own websites from scratch (learned HTML and such) in the mid-'90s. Started building websites for small businesses back in 1995 or so and have done that professionally ever since.
Although I call myself a "geek", I'm not hardcore. Married to a true geek (programmer, ham radio electronics guy, system admin, LINUX server guru, IP networking, video-over-IP, voice-over-IP, G-E-E-K), I'd say I'm more of a geek by osmosis than by training.
If you want to hear what my clients say about me, you can take a peek at the testimonial page on my web design portfolio site.
What You Can Expect From Me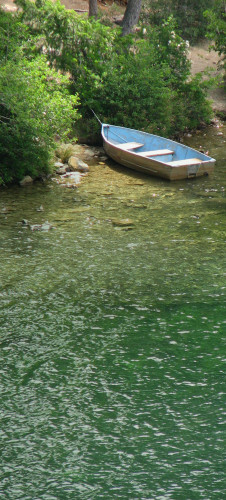 Internet marketing is a river that I've gone fishing in for the past 20 years. I've watched the waterline ebb and rise, seen the flotsam and jetsam pass, observed the fish and frogs and insects that inhabit the waters. Seasons have come and gone and come again.
That's where I'm coming from whenever I pipe up with a comment about trends in online commerce, Internet marketing or general online topics. It's a world too big for any one person to "know everything". I only know my little stretch of the river.
But bear with me on this analogy, because it fits: a lot of the things I've seen in my corner of the river apply to rivers all over the world. And the longer I watch the patterns, and the more rivers I visit over the course of my life, the more I realize which things I've seen are lasting principles — and which things floating by are likely to disappear forever downstream.
I'm a big picture person who notices trends and shares insights about what's been working and will continue to work.
I'm a mix of perfectionist and pragmatist. I won't pull any punches about the excellence and effort needed to succeed, but I'm also a big fan of "ship it, already."
And yes, I like to ramble. And this is my blog. So sometimes, I'm just thinking out loud or sharing the things I love.
All the Standard Disclaimers Apply
Test me out, see if what I say bears out in real life. Your mileage may vary. This website does not constitute professional legal, medical or any other advice and I'm not liable for anything that happens to you while reading it, after reading it or the next time you climb on your roof to clean the gutters.
Still, it is my very earnest hope that you will find information and insights here that make your life better. Even if I can't and won't claim any credit for anything that happens.
The world is a very interconnected place. I'm glad to be living on the same planet as you are, at the same time as you, and I hope you have a life journey of purpose, adventure and big dreams come true!
So get out there, and go fishing!