So, I get this offer via a third party for the "Guru's Guide" to email marketing from a company who shall remain nameless (except in the screenshot below, ha!). Always one to keep up with all things "guru", I jump through the hoops to sign up and get this PDF about best practices for email marketing in 2011.
I download the PDF and browse through a little. It's a little dry, but basically good info.
And then I go back to my inbox and there's an email from the nameless company who just finished telling me all about email marketing best practices.
The email looks like this: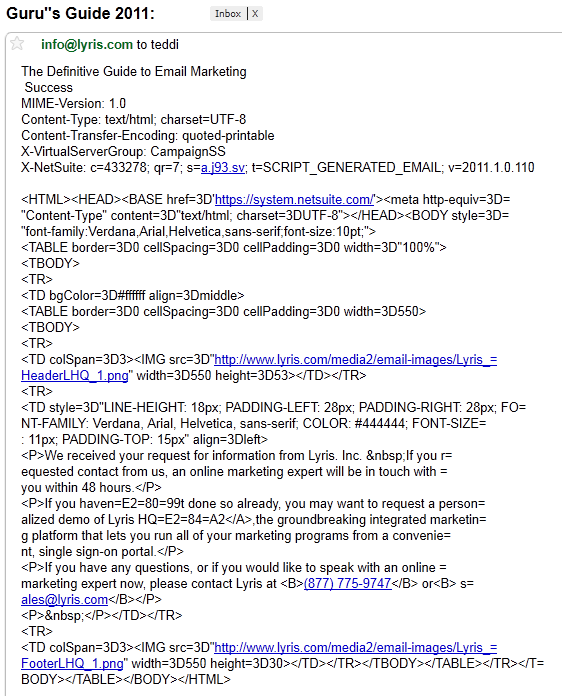 I'm not impressed.
Anybody have a link to some email marketers who actually walk the walk? Who impresses you with their email savvy?