It was great fun combining two separate ocean sunrise scenes to get the effect I wanted with this wallpaper layout.
I started with these: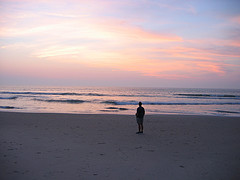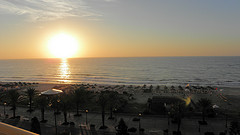 (Made available via Creative Commons license for modification by some wonderful folks on Flickr.)
And ended up with this: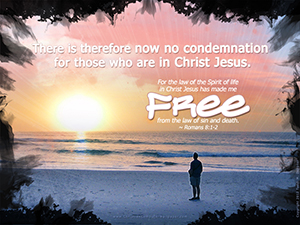 "No Condemnation…" from Romans 8:1-2. This has always been one of my favorite scriptures. Some days I need it more than others.
Use it when you're feeling plagued by doubts or condemnation, or just whenever you want to celebrate your freedom and be reminded that God's mercy is new EVERY DAY!
Download it for Your Desktop
Download a variety of sizes and resolutions at my Computer Christian Wallpaper site.
Let me know what you think!