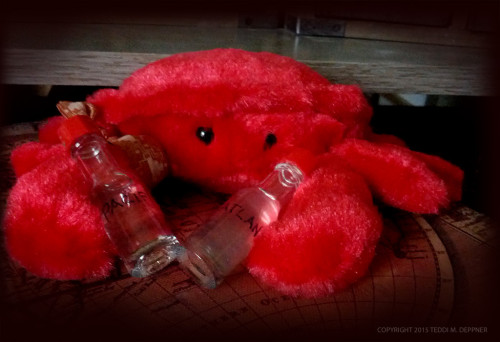 My stuffed crab with her pet oceans.
Yes, those little bottles contain actual sea water from the Pacific and Atlantic oceans. Harvested a splash of the Pacific from Santa Cruz, CA, and a swig of the Atlantic from a beach on Tybee Island, GA.
Just thought you should know, in case something like this shows up in one of my stories. Then you can smile and say to yourself, "Hey, I've seen that crab!" You'll be in the know, part of the "in crowd", the inner circle.
Yep, 'cause you're my peeps. And that's how writers roll.