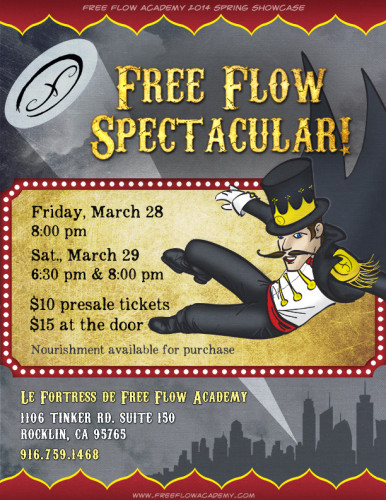 This flyer was so much fun. It got me sketching again, which I've been missing for several months. Thank you, Free Flow Academy for being who you are. You make life so much fun!
If you live in the local (Sacramento, CA) area, especially if you're in Roseville or Rocklin, you should check out this gym. Come to the showcase, in fact, where you'll see everybody doing their finest superhero moves (parkour, martial arts, tumbling, and more)!
Okay, enough with the advertisement (which I could not resist, because I love this gym and the people in it).
A peek behind the scenes
The finished flyer is above, so here's the original pencil sketch and line art (traced in Adobe Illustrator using a Wacom Intuos 3 tablet). So much fun!